August 20, 2004
Thank Goodness for People with a Plan
My neighborhood is "in transition" supposedly, but although some houses are pretty crummy, most are nice and getting nicer. In the two years we've lived here, most houses that are renovated have gotten priced beyond what we could afford if we were out house-hunting now.
Our house was remodelled before the current trend started and isn't as fancy or as historically accurate as the houses that are being fixed up now, but we hear quite often from our neighbors that this place used to be a dump. We never knew quite what they meant until one of our neighbors dug up some photos he'd taken before some guys with a lot of guts and a vision for bringing an old house back to life bought this place about 14 years ago for around $13,000.
So here's what the place looked like when it was occupied by a 90-something year old whose family obviously didn't feel like caring for her or her house very well.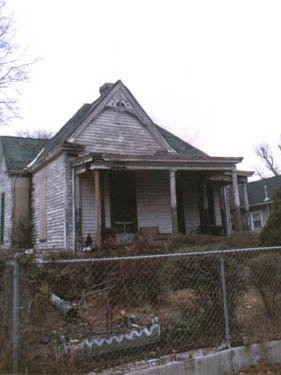 And here's what we have now.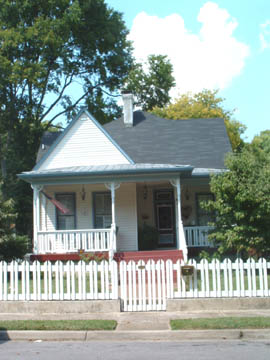 We'd love to add more gingerbread and put something other than vinyl siding (there is nothing underneath ours though and from the before picture you can tell it wouldn't be worth having if it were there) on, but what a difference! Even though I know it is "the same" house, it sure has changed. I like to think we've done our part to make it even better and since we plan never to move we'll have a long time to make improvements.