November 09, 2006
Shoes

I signed right up for NoBloShoeMo when Chris sent me an invitation. Fortunately the rules didn't actually insist that one post thirty days of shoes, because I can't seem to get around to getting photos off my camera every day, let alone taking photos of my shoes every day.
But here's a shot of the shoes I wear on a lot of days.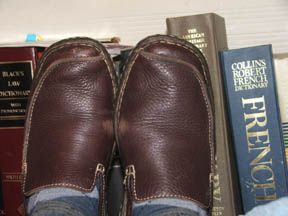 Comfy, if not so very pretty.