November 08, 2006
Lego Art
Last year The Boy was some what obsessed with Legos. Over the summer, he forgot Legos in favor of dinosaurs and my bare feet cried out in gladness. Unfortunately, as autumn arrived, the dinosaurs fell out of favor and Legos have returned.
The bad news is that the upstairs area where he plays is a disaster area and I constantly curse the creators of Legos (I suppose I should learn to curse in Danish). The good news is that I always know where to find The Boy.
The other good news is that he makes some interesting things.
Lego people: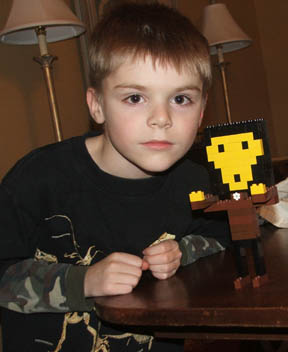 Lego Minoan Temples: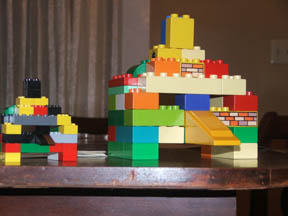 Lego Penguins: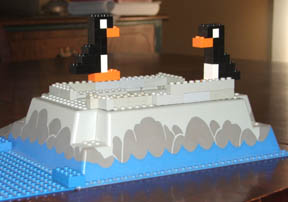 Lego Icons: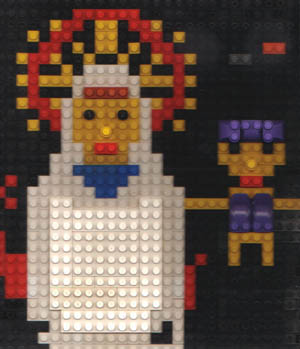 Yes, it is all about Legos here and I haven't even shown you his Lego nativity scene, the Lego houses, Lego Empire State Building or some of the other things he has made lately.