September 09, 2005
The 56th Carnival of the Recipes
Welcome to the Carnival. As I read through the recipes this week, it seemed like they all fit into several broad categories of meal plans. Naturally one could mix and match, some things could be in more than one place and one probably wouldn't make everything for any one meal, but here are the suggested meal ideas as I saw them.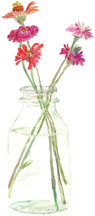 Still Enjoying Summer's Bounty
Although it is September, down here in the South, it doesn't feel like Summer is leaving any time soon and the tomatoes and okra keep right on growing, which means we have plenty of time for more picnics and time to try recipes like the Coleslaw Kevin at technogypsy makes. This isn't your every day 'slaw, and with lime, ginger and cilantro among the ingredients, it's bound to be super tasty.
I have learned to embrace many Southern foods in the 10+ years that I've lived down here. Grits and sweet tea were never an issue, but I didn't think I would like okra as much as I do. I never thought I'd like it enough to cook it and grow it, but I do both. There are many wonderful ways to prepare okra that don't bring out it's snot-like qualities. The quintessential Southern way, is, of course, to fry it. David from third world county offers a simple and tasty recipe, which happens to be almost exactly like mine -- except I use self-rising flour and corn meal instead of adding baking powder separately. Either way, it is really, really good. Try it. You'll like it!
OzarkLad's Roasted Tomatoes and Corn Casserole seems a perfect summertime recipe and is going on the list of things I will be making soon. It's a good thing I'm pretty sure I'll love it though, because if they see the tomatoes my children won't touch it and one of them feels the same way about corn. Which means more for me.
With a name like Jim's Heretic Fusion BBQ Sauce, you know Frazzled Dad is giving us a recipe that is going to be interesting.
Use up all the fresh vegetables from the garden and farmer's market in Allan's Improvised Vegetable Curry. Mmmmm...curry...photos available here.
The Glittering Eye has a recipe for Black-eyed Pea Salad, which sounds delicious, although I think that many would drool even more over the smoked baby-back ribs served with the salad.
From Trub, comes another great looking salad -- Toasted bulgur salad with corn and tomatoes.
And then the pineapples all jump out and yell, "Surprise!" Oh, maybe not. But KeeWee's Corner does have a lovely sounding dish called Pineapple Surprise.
Not necessarily a summer food, but since for some of us chocolate is just a year-round food, I'll put Tammi's Easy Fudge in here since it's nice to make something chocolatey that doesn't heat up the kitchen much.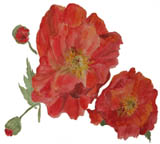 Tex-Mex Cookin'
Okay, I admit that putting this in Tex-Mex is probably a big stretch, but deal with it. Everything and Nothing shares a great sounding recipe for Hot Jalapeno Crab Dip, but I can't help thinking that it should be an exclamation of surprise and shock. "Hot Jalapeno Crab Dip, Batman!"
One For the Road recreated a delicious and easy Chicken Tortilla Soup that she remembers from time spent in Montana. Although I'm all for scratch cooking in its time, a soup that can be made quickly and easily all from canned goods sounds great for those hectic evenings. I'm going to be trying this soon.
From A Weight Lifted come Quick and Easy Tacos.
For the extreme Atkins diet, we turn to George from In the Interest of Me who gives us ChupaQuesos. Although I will probably never possess a non-stick skillet that is non-sticky enough for this recipe, it does look interesting and I learned a bit of French in the process of reading it.
For a whole Tex-Mex sort of meal at once, JamiLeigh presents Colorful Black Bean Salad to go along with her ealier recipes for Fiesta Spanish Rice and Cilantro Sour Cream.
And for dessert -- I've never run across a sweet tamale before, but Brian B. from Memento Moron has a really interesting recipe for Sweet Blue Corn and Hazelnut Tamales. What a fascinating idea!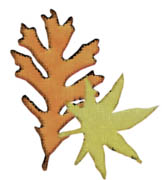 Getting Ready for Chilly Weather
In some parts of the country nights are coming early and the air is getting crisp. Not here in Tennessee, unfortunately, but I can imagine that fall might come soon and I can dream about cold weather foods.
Booklore has a recipe for Hummus to start a meal off right or just to snack on.
Chowder has always been a favorite soup of mine. One I love to cook and loved to go out for when we lived down the street from a little restaurant called The Chowder House. There's not much like that around here that I've found, so I generally stick to cooking my own now. The Corn (or clam or fish or seafood) Chowder from Punctilious at Like News But Tasty looks delicious.
Just in time to test the recipe before Canadian Thanksgiving and then try it again for the American version, Daily Pundit presents Sausagemeat Stuffing.
Kevin Weeks of Seriously Good, whom I met and chatted with at the BlogNashville, shares a recipe for beer bread and includes a photo that had me wanting to lick the computer screen.
Taleena at Sun Comprehending Glass is working on the creation of a Braided Raisin Loaf recipe. She's combining two recipes and would love feedback about what she's put together.
Beth, the lovely and gracious patroness and founder of the Carnival of Recipes, has a recipe this week that is not her own, but rather a recipe for Brown Sugar Meatloaf that can unite liberals and conservatives at the dinner table (as long as no one is a vegetarian). It comes from Amber, also known as Disillusioned, a poster at Daily Kos and MoveOn.org.
You want easy? CaltechGirl of Not Exactly Rocket Science claims to have the recipe for the Easiest Stuffed Peppers Ever.
Warm up on a cool night with Cajun Chicken from my fellow Munuvian at Owlish Mutterings.
Muse at me-ander presents Surprisingly Simple Banana Cake, which uses her Easiest Cake Recipe as its base.

Enjoying the Finer Things
For some only the finest things will do. For those with a refined palate and/or delusions of granduer, here are some recipe suggestions.
Looking for the perfect sandwiches for an tea party? Christine at Morning Coffee, Afternoon Tea presents Afternoon Tea Party Sandwiches She has recipes for Almond Mushroom Chicken & Cream Cheese, Egg Salad, and Havarti Garlic. The last one sounds like a must-try to me. I wonder if my children would eat it if I left off the tomato?
Making gourmet cooking easy for the rest of us, Tinker at The Secret Life of Shoes gives tips and how-tos for Baked Brie Extraordinaire .
For those wanting a fine and tasty fowl. Elisson of Blog d'Elisson says Duck You! and gives us Duck with Parsnips and Shallots. Not only does the recipe sound delicious, but you get all that tasty duck fat to save for later cooking. I really like it for lightly sauteeing vegetables in.
Need a little chocolate in your life? Look no further than ArmyWifeToddlerMom's Chocolate Chambord Cake. I've made a flourless chocolate cake before. It takes a bit of effort, but is worth the work. This one, with the addition of the raspberry liqueur, sounds even better than my old recipe.
Sweet, Tasty. Sparkly. Mensa Barbie at Mensa Barbie Welcomes You presents Champagne Gratin