December 31, 2008
Year's End
We began 2008 on an up-note, spending our very first night ever in the Purple House on January 1. It was exciting -- and freezing. That first week of January was very, very cold and we did not yet have any insulation. The kitchen was not yet functional and all the bigger kids were piled together in one bed in the family room. The one year old slept in our closet. Can you hate a house enough to stop taking pictures of it? I did.
On February 1, we moved out of the Purple House even though it had gotten better with the addition of insulation, a kitchen and a sink in the master bathroom. We left all that luxury living behind and went to England, with a stop in Virginia where I got to meet one of the handsome hunks of the Blogosphere.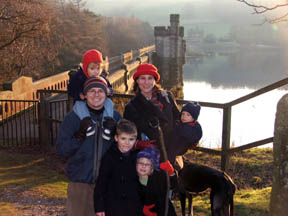 After taking the British Isles by storm (or not) we returned home in mid-March on Palm Sunday and dragged our very sleepy selves to Mass.
In April, I turned 33 and invented cheesecake tart recipe.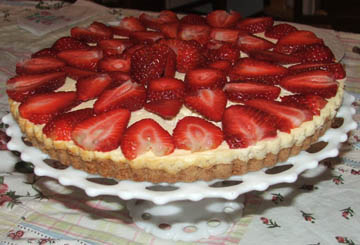 In May, my mind turned to gardening and the impending arrival of baby number 5.
By the end of June, I was feeling rather huge.
July was an overwhelming month. My husband's grandmother died and our baby finally arrived.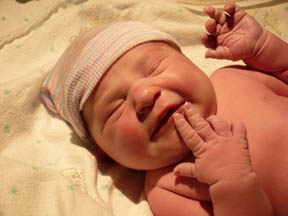 We started our homeschooling year in August and I began dealing with some postpartum depression.
My friend Jo-Lynne came to town in September, which was especially exciting, since it was the first time we've met in the nine+ years we've known each other. And my five year old turned six.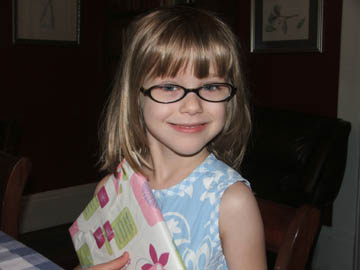 Then someone else turned two in October (Never mind the three candles he is only two).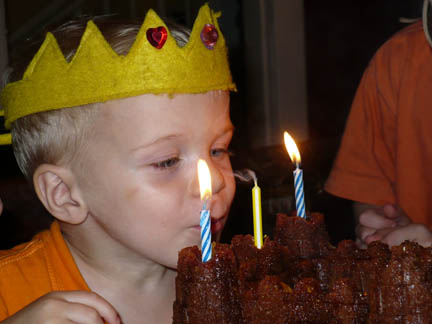 On All Saint's Day we celebrated yet another birthday.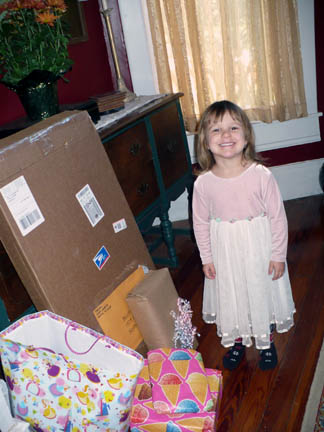 I discovered the baby had a hemangioma and we survived hosting Thanksgiving for twenty.
December has run me rather ragged with a ninth birthday,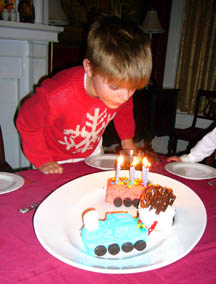 busy social schedule, Christmas and all the other stuff, but it's been a good month and a good end to a full year.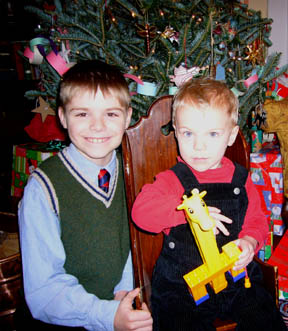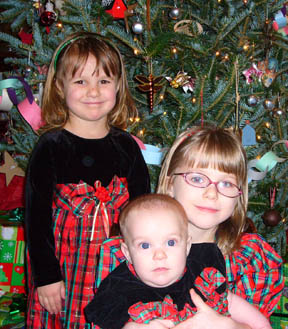 Happy New Year, Y'all!